Two-Day Workshop: Watercolor Techniques for Beginners with Katia Andreeva
Age/Level: Beginner and above Minimum age 14.
Date: Saturday August 17 & 18, 2024
Time: 10:00 a.m. to 4:00 p.m.
Registration Deadline: July 27, 2024
Location: Milan Village Arts School
Katia Andreeva continues to inspire students at Milan Village Arts School in this two-day class, designed for beginners and intermediate students to learn how to paint still life. Katia will spend the first part of each day demonstrating how to work on painting. She will talk about materials, composition, mixing colors, and various watercolor techniques. The second part of the day, the instructor will spend time with every student individually.
Katia's classes are always colorful and students will be encouraged and inspired by her painting and teaching skills.
Tuition: member $135 non-member $150
Supplies: A Supply List will be sent upon registration.
Click here to register.
Read Katia Andreeva's bio.
---
Introduction to the Os Style of Rosemaling with Lois Mueller VGM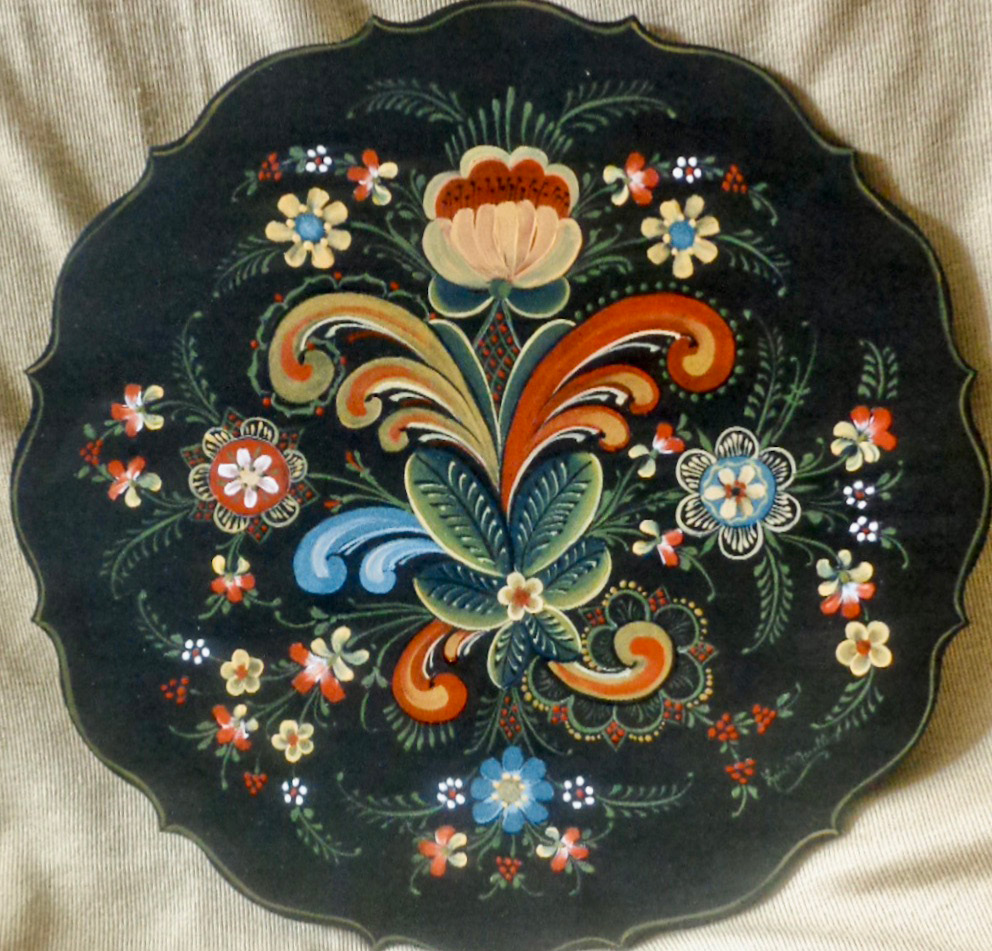 Age/Level: Beginner & above. Students under 16 may attend with an adult.
Date: Friday, Saturday & Sunday, October 25, 26 & 27, 2024
Time: 9 a.m. – 4 p.m.
Registration Deadline: October 5, 2024
Location: Milan Village Arts School
We will be exploring the Os style of rosemaling with its bright colors and lots of line work to embellish the unique design. We will discuss this style along with other styles so that we can see the differences and likenesses of Os compared to many of the other styles of rosemaling. We will be having fun creating this interesting style.
Tuition: member $225 non-member $240
Supplies: $30. The cost of supplies includes 2 brushes and the plate we will be painting. The paints and mediums are provided at the class. More brushes and other plates are available for purchase at the class. The supply fee is paid to the instructor at the conclusion of class.
Click here to register.
Read Lois Mueller's bio.